Description
M.RT2281.E5 is a LCD monitor control board, the resolution is up to 1920×1080@60Hz. Its color reach 24bit potentially. H-Frequency signal range from 30 to 80 KHz, V-Frequency signal 60 to 75 Hz. supports synchronize automatic detection and Dynamic Contrast Control, apply to Sync Separator for extracting Hsync and Vsync.
MAIN CHIPSET
RTD2281CL
OSD LANGUAGE
Asia-Pacific: Simplified Chinese, Traditional Chinese, English, French, German, Italian, Spanish, Portuguese, Japanese, Korean (optional)
PANEL Panel Type
TFT LCD
PANEL Interface
Single/Dual LVDS
PANEL Max Resolution
1920*1080
VIDEO INPUT
PC-RGB Format Up to 1920×1080@60Hz
DVI 480i, 480p, 576i, 576p, 720p, 1080i, 1080p
AUDIO INPUT
PC Audio Earphone Input 0.2 ~ 2.0 VRMS
AUDIO OUTPUT
Frequency response: 100Hz-15KHz @±3dB(1KHz 0dB reference signal)
Max Output power: 2×1W(8Ω) THD+N<10%@1KHz (Power Supply:5V,Audio Input: 0.5VRMS)
POWER TO PANEL
3.3V, 5V, 12V
Management
Standby Power Consumption < 0.2W(Board Only)
Button Types
Ground Key Interface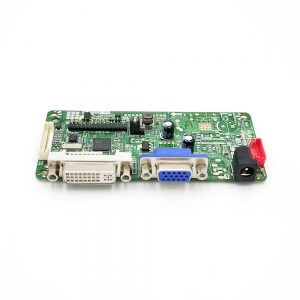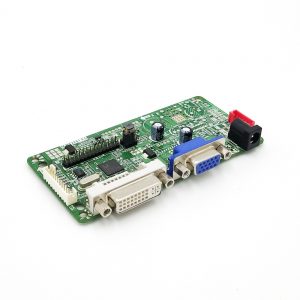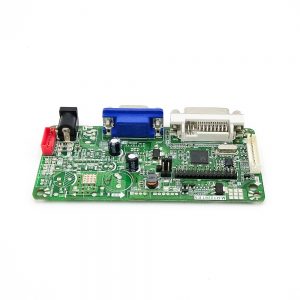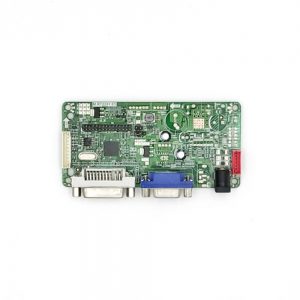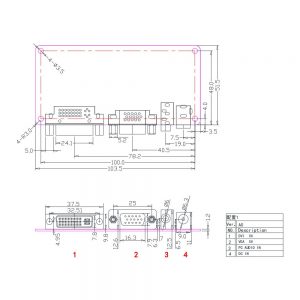 CONFIGURATION & GENERAL PRECAUTIONS
Relative humidity: ≤ 80%.
Storage temperature: -10~60°C.
Operation temperature: 0~40°C.
Protect the control board from static; it may cause damage to the IC.
Disconnect the TV before the power supply of panel is connected correctly.
Do not drop any metal on the control board when it is working.
Do not push or pull the connector when the control board is working.
Do not disassemble the module.
If the surface or the control board is dirty, clean it with soft dry cloth.