Description
Industrial Touch Monitor/All-in-one Machine
In IIoT and Industry 4.0, more and more customers need data to be visualized to help process management and decision making. Our industrial-grade monitor/All-in-one panel PC with sleek, simple lines and a true-flat touchscreen. Equipped with durable resistive touch control and an IP66-rated front bezel, Designed for intuitive operation in industrial environments such as smart factory and machine automation display applications.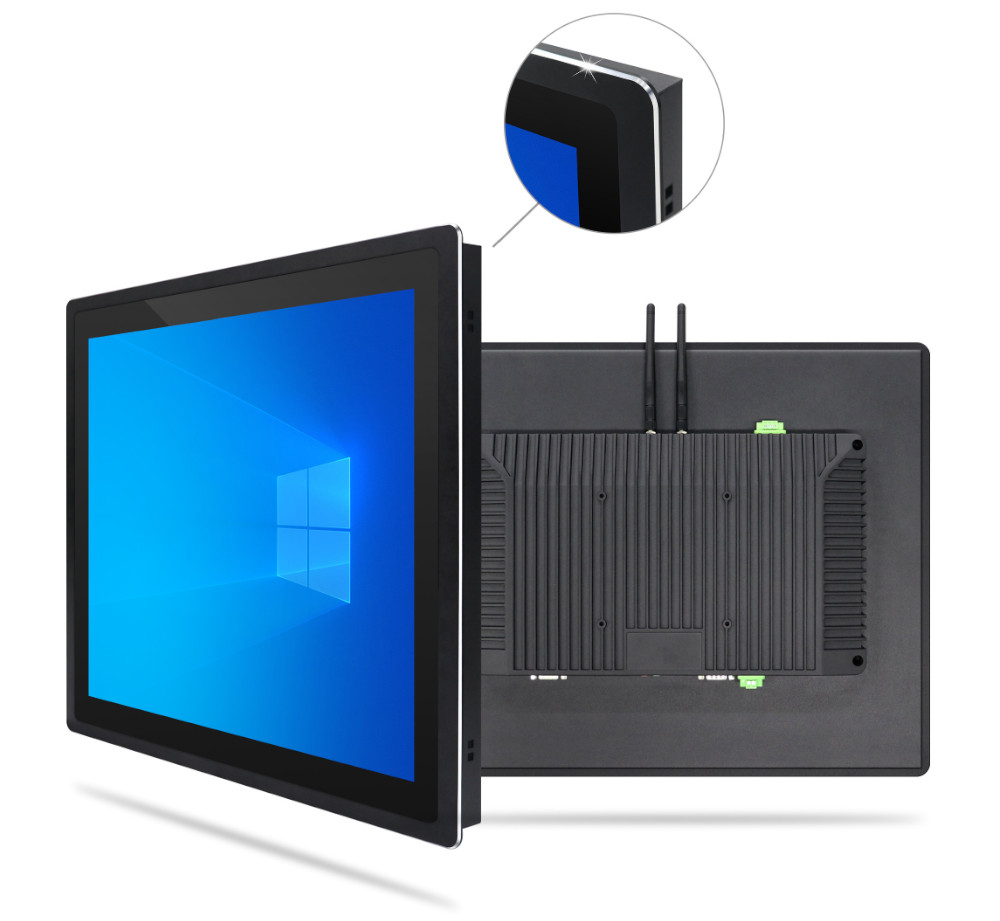 Product Features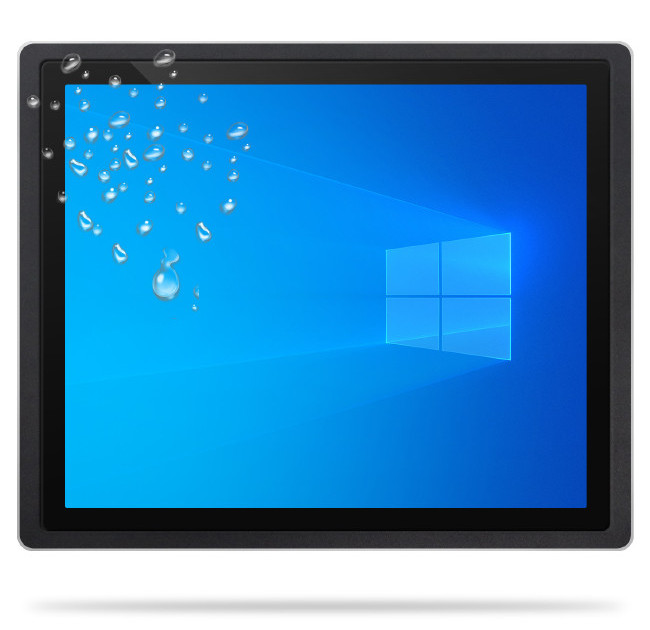 Industrial Motherboard

Extend Interfaces

Water Proof

High-speed Cooling

Super Sound-off

Dust Proof

HD Display

High Perfomance

Super Power Saving

Precise Touch

Wide Temperature resistance

Cold-rolling Process

High Compatibility

Customizable

Shock Proof
Product Photos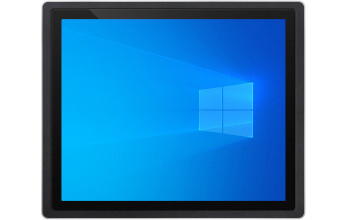 Front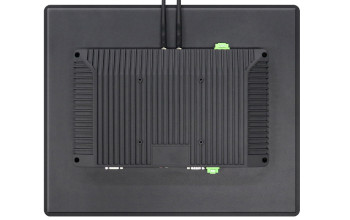 Back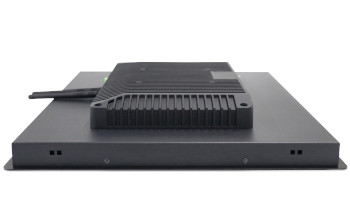 Right side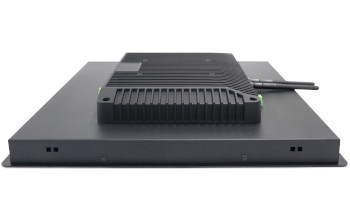 Left side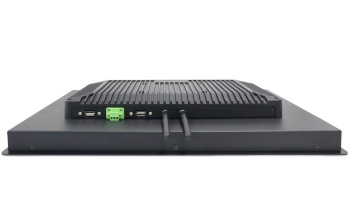 Top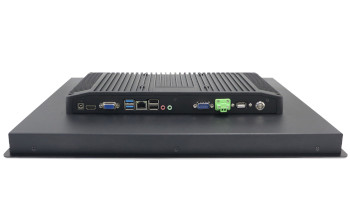 Bottom
Accessories
The product accessories include product certificate of conformity, warranty card, power adapter, power adapter cable, installation bracket, default is Embedded hooks(Adjustable Angle Bracket, Backmount, Wall Mounting optional), and if it is a monitor, it also includes VGA cable by default( HDMI/DVI/DP optional), and a USB touch cable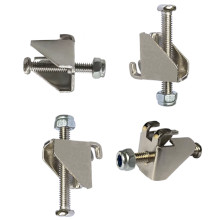 Embedded Hooks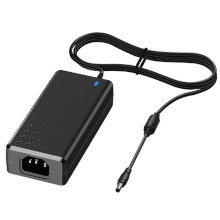 Power Adapter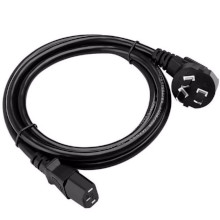 Power Adapter Cable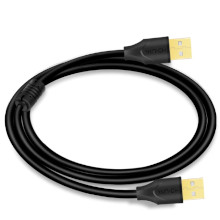 USB Touch Cable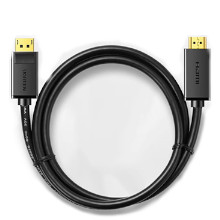 HDMI Cable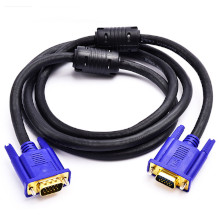 VGA Cable
Certificate of Conformity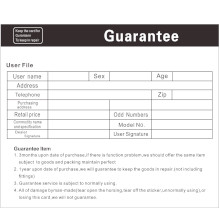 Warranty Card
LCD General Specifications
This specification applies to the 19 inch SXGA Color a-Si TFT-LCD Module M190ETN01.0.
The display supports the SXGA -1280(H) x 1024(V) screen format and 16.7M colors (8bits RGB
data input). The input interface is Dual channel LVDS and this module doesn't contain an driver
board for backlight.
Product No.
M190ETN01.0 (ES 7.0 from 00D)
Diagonal size of display
482.6 (19.0")
Active area
376.32 (H) x 301.056 (V) (mm)
Pixels H x V
1280(x3) x 1024
Pixel pitch
294 (per one triad) ×294mm
Pixel arrangement
R.G.B. Vertical Stripe
Display Mode
TN mode, Normally White
White Luminance ( Center )
250cd/㎡(Typ.) @ 50.0mA
Contrast ratio
1000 (Typ.)
Response Time
5msec (Typ., on/off)
Power Consumption (LCD Module + Backlight unit)
9.4 Watt(Typ.)
LCD module : PDD (Typ.)=2.8 @ Black pattern, Fv=60Hz
Backlight unit : PBLU (Typ.) =6.6
Weight
1700Grams (Typ.)
Outline Dimension
396(H) × 324(V) × 10.9(D)mm (Typ.)
Electrical Interface
Dual channel LVDS 8bits RGB data input
Nominal Input Voltage VDD
+5Volt(Typ.)
Surface Treatment
nti-Glare, 3H
Support Color
16.7M colors
Operating Temperature Range
0 to +50℃
Storage (Shipping) Temperature Range
-20 to +60 ℃
RoHS Compliance
RoHS Compliance
TCO Compliance
TCO 7.0 Compliance
Viewing angle
88/88/85/85 (typ.)
LED Life Time
30000 Hours(Min.)
Touch Panel Specifications
| | |
| --- | --- |
| Product Name | Capacitive Touch Panel |
| Touch Panel structure | G+G (Cover Glass + LOCA + ITO Glass) |
| Support OS | Windows(XP, Vista, 7, 8.1, 10, 11, CE), Linux, Mac, Android, LoongArch |
| Interface | Default: USB, I2C or RS232 optional |
| USB Sweep Frequency | 200HZ |
| USB Terminal Type | Type-A USB |
| USB DATA | USB-D+, USB-D- |
| USB Transmission Speed | 12Mbps |
| USB Signal | +5V, D-, D+, GND |
| Appearance Color | Black + Transparency Glass |
| Transmittance | ≥85% |
| Response Speed | ≤3ms |
| Glass Mist Value | ≤3% |
| Case Hardness | ≥6H |
| Touch Accuracy | <2.5mm |
| Moving error | <10% |
| Input mode | Finger/Capacitive Stylus |
| Output form | Inductively coupled output |
| Light Resistance | Resist the bright light from all angles |
| Power supply mode | USB |
| Supply voltage | DC+5V±5% |
| Supply current | <200mA |
| Operating temperature | -20℃~70℃ |
| Storage temperature | -30℃~80℃ |
| Operating humidity | 45%~85%PH No Condensation |
| Storage humidity | 45%~85%PH No Condensation |
X86 Main Board Specifications
Product Name
X86 Main Board
CPU
Support Intel® Haswell's fourth generation FPGA947 Pentium/ Celeron/ I3/ I5/ I7 M-series processor
Chipset
Intel® HM86/HM87 Series Chipsets Optional
RAM
Single channel DDR3 1600/1333MHz 1.35V, maximum capacity supports 16G
Graphics
Intel HD Graphics 3000/4000(CPU Integrated)
Dual channel 24bit LVDS connector x1, HDMI x1, VGA x1
Double display support, LVDS+VGA, LVDS+HDMI, HDMI+VGA, Synchronous or asynchronous display
Network
Onboard Gigabit Ethernet x2, Support PXE and Wake up on LAN.
Storage
M-SATA x1, SATA3.0 x1
Audio
Onboard ALC662/ ALC897, provide MIC-IN/ LINE-OUT and expansion header.
Expansion Sockets
Mini-PCIe x1, SIM x1, Support WIFI/4G PCIe module
GPIO
8 bits, provide routines, freely define input / output, 3.3V@24mA level
Watchdog-Timer
0-255 seconds, provide watchdog routine
I / O Backplane
HDMI x1, VGA x1, USB3.0 x2, LAN x2, MIC x1, LINE OUT x1, DC-12V x1
Built-in I / O
ATX_12V, JHDMI, JVGA, LVDS, JLVDS_PWR, INVERTER, F_USB1, F_USB2, JCOM1, JCOM2,
, CPUFAN, JSATA_PWR, SPEAKER, GPIO, F_AUDIO, F_PANEL, JAT-ATX, JBAT, JLPT
OS
Windows(XP, Vista, 7, 8.1, 10, 11), Linux
Working Temperature
-20°C ~ +60°C (-4°F ~ 140°F)
Storage Temperature
-40°C ~ +85°C (-40°F ~ 185°F)
Operating Humidity
0% ~ 90% (non-condensing)
Storage Humidity
0% ~ 90%(non-condensing)
Power supply
Single input DC power supply,12V-DC,+/-5%
Power Consumption
20W
Dimensions
170mm x 170mm
Weight
0.5KG
Product Dimensions
The size data is generated from the design drawing, and there will be a slight error value of about 1~2mm with the actual product. Please reserve an error value for embedded installation.
Unit: mm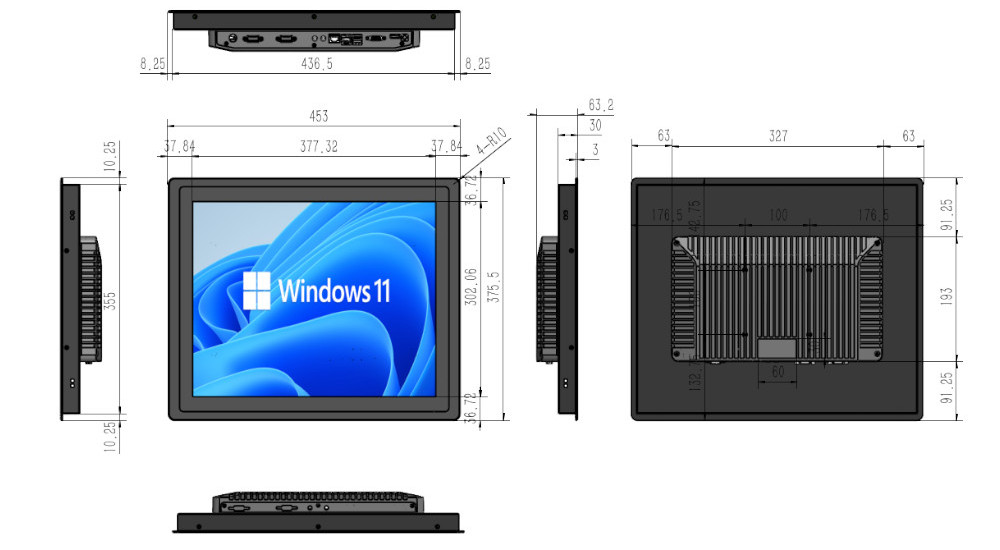 Install Methods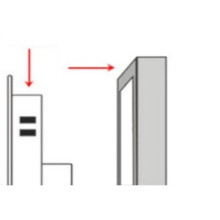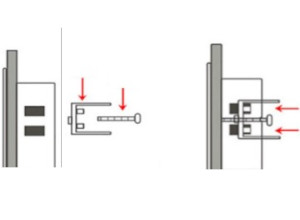 Imbedded Hook Install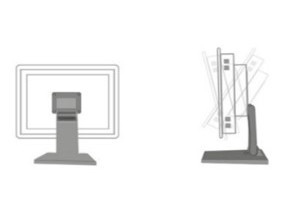 Adjustable Angle Bracket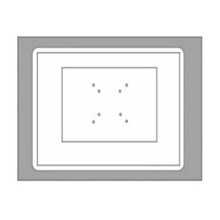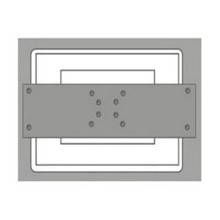 Backmount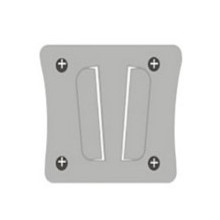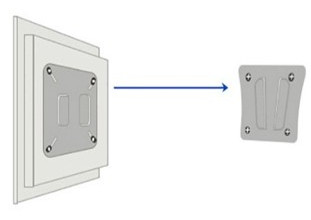 Wall Mounting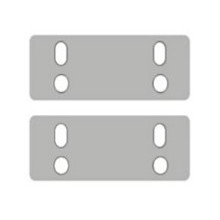 Built-in Mounting Ears
Applications
Embedded technology applications; Software technology applications; IoT applications; Communication technology application; Measurement and control system application
At present, the application field of industrial computer has been very extensive, whether it is the field of industrial field, industrial automation, or medical treatment, transportation and other industries, industrial computer has been widely used. In the future, the industrial computer industry will get extensive development no matter from the perspective of technology, market or application.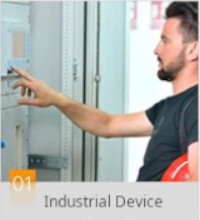 Industrial Device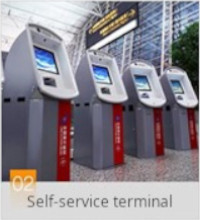 Self-service Terminal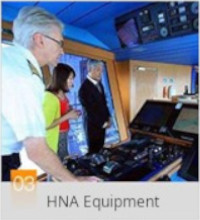 HNA Equipment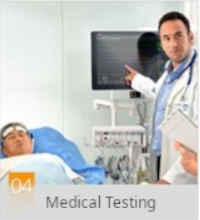 Medical Testing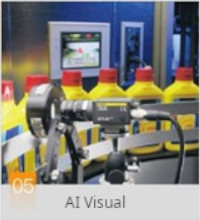 AI Visual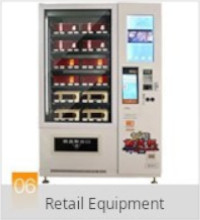 Retail Equipment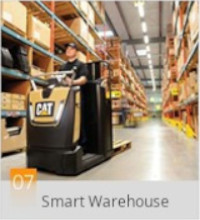 Smart Warehouse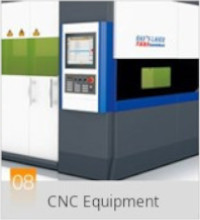 CNC Equipment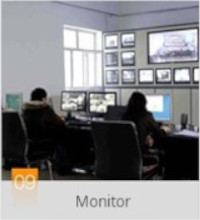 Monitor
8 Tests Before Delivery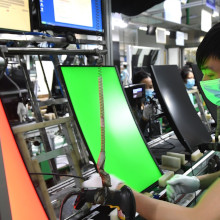 Screen Detection
Check whether the screen is in good condition before production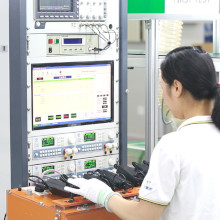 DC Voltage Regulation Test
Keep the output voltage within the specified range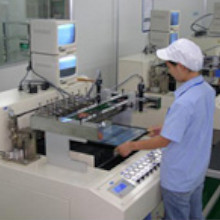 Endurance Test
Test the power isolation strength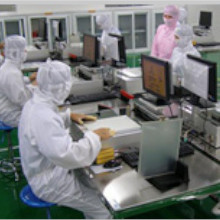 Touch Panel Detection
Detect the sensitivity of the touch panel
High Temperature Test
Test the operating temperature range of the machine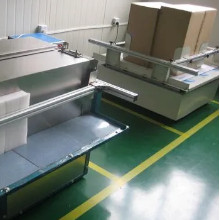 Vibration Test
Test the seismic range of the machine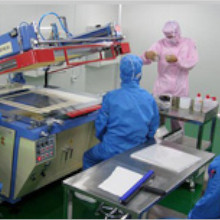 Electrostatic Detection
Check the state of the machine in a 4KV electrostatic environment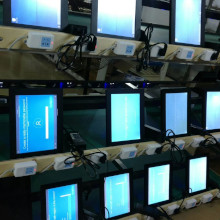 Aging Test
The machine ages continuously for 72 hours
PRECAUTIONS
Connect the plug part of the power cord to the provided power socket (220V/5A power socket with overload protection function and grounding wire must be used independently), and the machine will be powered on by default;
When you need to connect external devices, you only need to connect the USB interface of other devices (such as keyboard, mouse, U disk) to the USB interface of this device to operate the machine or install software;
The touch screen is made of glass, please be careful when moving it;
After shutting down, the main power supply must be turned off;
Do not plug or unplug any live parts of the device (including external devices) while it is live;
When cleaning, please use a soft dry cloth to wipe the body, do not use a damp or chemical (such as gasoline) rag;
Please be careful not to pull the connecting wires inside the machine arbitrarily, otherwise it will cause short circuit of the power supply or signal; do not disassemble the machine at will, so as not to damage the parts;
When a fault occurs, immediately cut off the main power supply, unplug the power plug, stop using it, and contact the dealer or our after-sales personnel in time. Do not disassemble or repair it without authorization.